Welcome to the Student Well-Being Newsletter, a new initiative from the Division of Student Affairs to introduce you to the many campus programs, services, and events aimed at enhancing your well-being.
We've also launched a new Student Well-Being website, which collects on-campus, off-campus, and online programs, services, and resources available to support you across eight dimensions of well-being:
emotional well-being

environmental well-being

financial well-being

intellectual well-being

occupational well-being

physical well-being

social well-being

spiritual well-being
Each newsletter will focus on a specific dimension, with this first issue highlighting social well-being. As we reflect on the past 18 months of social distancing and the often-felt isolation from others, it is critically important to find ways to get connected with your campus community.
---
What is 

Social Well-Being?
Developing and maintaining connections that allow you to form a community of mutual support
---
Improve Your

Social Well-Being
Meet new people and make friends: 
Find safe spaces and support on campus: 
Develop a connection to the local community: 
---
Watch:

The Power of Vulnerability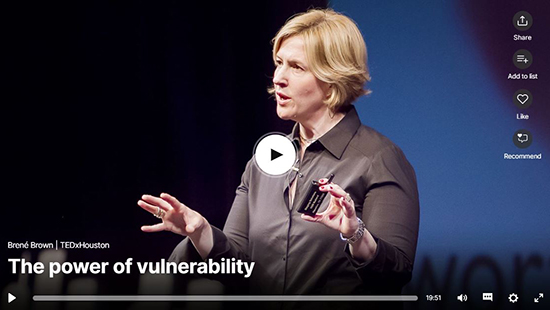 In Brené Brown's humorous TED Talk, The power of vulnerability, she shares her personal quest to know herself as well as to understand humanity.
"So where I started was with connection. Because, by the time you're a social worker for 10 years, what you realize is that connection is why we're here. It's what gives purpose and meaning to our lives."
---
Engage With Your 

Social Well-Being
Check your email every Wednesday for Ibis News to see upcoming events for the week, and view the University events calendar for a complete listing of on-campus events and programs.