Welcome back to the Student Well-Being Newsletter. As we start a new year, here are some tips to help you focus on your physical well-being for a strong start to the semester.
---
What Is Physical Well-Being?
Making active choices that benefit the health of your body





---
Strengthen Your Physical Well-Being
Keep moving
Schedule a workout plan so it becomes a routine part of your life.
Switch up your activities to keep things interesting.
Eat well
Eat a rainbow of colors to keep a well-balanced diet.
Keep a refillable water bottle with you to stay hydrated.
Get 7-9 hours of uninterrupted sleep
Improve your sleep quality by:
reducing screen time before bed.
limiting caffeine and alcohol consumption.
avoiding afternoon naps.
Engage with campus resources:
---
Try: At-Home Workouts
In addition to visiting the Herbert Wellness Center or Outdoor Adventures, click the image below to try an at-home workout: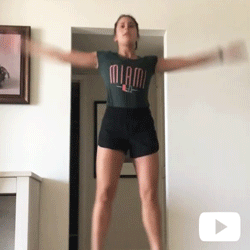 ---
Listen: A Student-Run Podcast
The second episode of the Student Well-Being Podcast is now available and features an interview with Julianne Aerhee Byun, a University of Miami alumna and yoga instructor.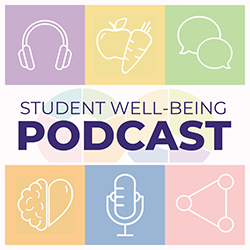 ---
Engage With Your Physical Well-Being
COVID-19 Vaccine Clinic
Thursdays | Student Health Service | Make an Appointment

Free Blood Pressure Testing
Thursday, Jan. 27 | 7:30 a.m. - 4:30 p.m. | Herbert Wellness Center
New Year, Same Standard Drink Sizes
Jan. 24 - 28 | Virtual | Learn More
Love Your Body Day
Monday, Feb. 14 | 11 a.m. - 2 p.m. | Foote Green | Learn More
Check your email every Wednesday for Ibis News to see upcoming events for the week, and view the University events calendar for a complete listing of on-campus events and programs.