women
in research + scholarship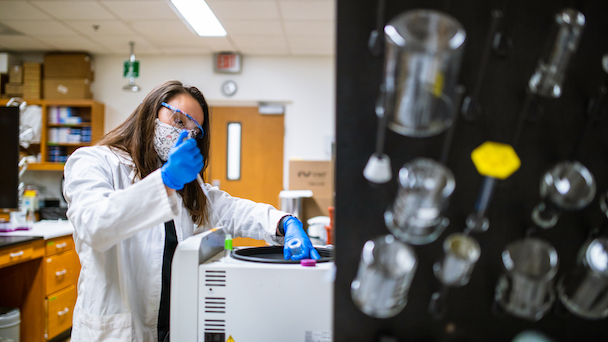 This year we celebrate International Women's Day by featuring just a few of the many extraordinary women scholars and researchers at the University of Miami.
The researchers below all hold research leadership positions at the University, either within their respective departments or as leaders in the University's Laboratory for Integrative Knowledge, U-LINK. We also feature women-led projects supported by the Office of the Vice Provost for Research + Scholarship's Research Development and Evaluation team, which manages many internal funding mechanisms including the Provost's Research Awards, Arts & Humanities Fellowships, and U-LINK.
Zinzi Bailey, ScD, MSPH

Zinzi Bailey, research assistant professor, investigates the causes of structural discrimination and its role in the poor health outcomes of many Black people.

Katharine Mach, PhD

Rosenstiel School researcher Katharine Mach, who studies the response and adaptation to changing climatic conditions, examines the possibilities of moving people and assets out of harm's way.
Marina Magloire speaks for Duke University's Meridians: feminism, race, and transnationalism.
The Only Little Black Girl in Anthropology: Spirituality, Travel, and the Making of Transnational Black Feminism
leading
vital initiatives
Carie Penabad | Associate Dean for Research, Architecture

Carie Penabad and Adib Cúre were chosen as the 2021 Emerging Voices award winners by the Architectural League of New York.
Helena Solo-Gabriele | Associate Dean for Research, Engineering

A University of Miami-led team recently received a major federal grant to study how wastewater can be used to help predict coronavirus outbreaks.
Lili Levi | Vice Dean for Intellectual Life, School of Law

Twitter's misinformation problem will never disappear as long as bots exist.
Victoria Behar-Zusman | Associate Dean for Research, Nursing and Health Studies

University of Miami experts explain why COVID-19 has disproportionately affected marginalized populations.
The first year of the Public Voices Fellowship brought the scholarship of 20 University of Miami women to the op-ed pages of publications all over the country.