July's Hot Topic
Effort Policy
| | A couple of months ago, a new policy was published to address effort on sponsored awards and specifically the minimum and maximum amount of effort key personnel should and may devote to these projects, which I will address separately below.  |
| --- | --- |
First, I want to give you some background on my approach to drafting policies:

Benchmarking, Research and Evaluation. My first step is to review all relevant regulations, recent audits, and to see what other institutions are doing. My goal is to ensure we are appropriately addressing the issue in a manner that will stand up to audit while minimizing administrative burden and other impacts to faculty and the community.
Drafting and Feedback. After my research, I'll draft the policy and send it around to get feedback from stakeholders on my team, faculty and in some instances, administrators. I take the feedback and frequently make changes to the policy. To be honest, some aspects of this policy were not well received by faculty and changes were made to address those concerns!
Approval and Publishing. Only after I have a policy that stakeholders have approved will I move forward with any additional approvals (e.g., Faculty Senate) and finally to communicating the policy and publishing it.
It may seem obvious but if you are listed as key personnel on a project, you must be devoting at least some time to that project! The government felt the same way, and the Office of Management and Budget (OMB) issued a clarification memo in 2001 stating that there should be "some level of committed faculty (or senior researchers) effort, paid or unpaid" by the award. This effort should be either the minimal amount of time needed to complete the project or the amount of time required by the specific award (if applicable). As the size and scope of awards varies significantly, the policy purposefully does not define a minimum amount. For some projects, 1% may be appropriate but for others, such as a large program project, 1% is not reasonable. There are some exceptions to devoting effort such as equipment acquisition awards or doctoral dissertation projects. If you are not sure if effort is required or not, reach out to ORA!
Faculty have many responsibilities such as clinical duties, teaching, and administrative tasks. Any activity which is not a direct benefit to the project such as these responsibilities or even writing and submitting proposals cannot be charged to a sponsored award. To ensure there is time available for these activities, the policy limits how much time individuals can devote to sponsored awards.

Individuals on a 12-month appointment can devote no more than 95% of their time to sponsored awards. This limit may be less for those with more responsibilities, but no one can exceed 95% on sponsored awards. The only exception to this may be individuals who are hired solely to work on sponsored projects with no other responsibilities at the University. Examples of these types of personnel include postdocs and research assistants.

Individuals on 9-month appointments can charge no more than 2.5 months of summer salary to sponsored awards. This allows time to write and submit proposals, travel and other work or activities that may occur during the summer. However, under this policy (and in accordance with School/College/Department policies and procedures), faculty may use salary savings from charging effort to sponsored awards during the academic year as summer pay in addition to the 2.5 months being charged to sponsored awards. As the policy was published so close to this summer, this portion of the policy is not effective until next year.
I understand that this policy may impact how individuals charge their effort to sponsored awards and their overall effort plans and ORA is here to help you through the transition. Please join me on Wednesday, July 21st at 12:00pm to discuss this topic further, I would love to hear from you!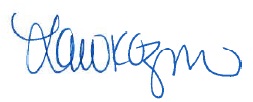 Lunch with Laura is a monthly newsletter and discussion session with me, Laura Kozma, Associate Vice President for Research Administration. There will be new focus each month, including hot topics in research administration, new and significant policies, and changes in the Office of Research Administration (ORA).
Newsletter: The newsletter will be distributed to the University of Miami community and will also be available online. Each newsletter will briefly discuss key points about the monthly focus, including available resources. This month, we're focusing on proposal deadlines and the new exception process.
Lunch with Laura: The discussion session, Lunch with Laura, will be held shortly after the newsletter is sent out. All are welcome to come and discuss the monthly focus and ask questions. I look forward to having an opportunity to discuss your concerns and questions in depth. My goal is to make this an opportunity for you and one for me as I can better understand your struggles and challenges.