| Creator and director of the new master's program in Environment, Culture, and Media, Dr. Meryl Shriver-Rice shares her experience as an interdisciplinary researcher focused on digital culture and how technology shapes our perceptions and debates surrounding environmental issues like climate change. | The Counseling Center's Sexual Assault Resource Team is looking for volunteers to answer calls received on the SART hotline. Volunteers should be available for a full week 24/7, and typically serve at least one but no more than two weeks in a given semester. Apply by January 18, 2019. |
| --- | --- |
Applications for the First Annual Graduate and Postdoctoral Research Symposium are now open. Application deadline is January 16, 2019. Submit your abstract today! 
Students who have thus far met the Fall 2018 semester deadlines for submitting their ETD Fall 2018 graduation must complete the necessary forms, produce the final PDF document and submit it to the Associate Director of Programs of the Graduate School, Doreen Yamamoto, by Thursday, December 6, 2018. Upon receiving confirmation to upload from the Graduate School, students must upload the final PDF in the Scholarly Repository and complete any online items by Wednesday, December 12, 2018. Missed deadlines will result in the student's graduation being moved to the following semester.
The 17th annual Tri-University Graduate Student Conference will be held at the Shalala Student Center (Coral Gables Campus) on Saturday, March 23rd, 2019.  Graduate students are encouraged to submit original student-authored papers representing a variety of disciplines and topics, including (but not limited to) the following: Anthropology, Communications, Cultural Studies, Environmental Science, History, International Relations, Literature, Political Science, Public Health, and Sociology. Application deadline is January 15, 2019.
The Center for Retirement Research at Boston College sponsors the annual Dissertation Fellowship Program in the field of retirement or disability research. Priority areas include Social Security, macroeconomic analyses of Social Security, wealth and retirement income, program interactions, international research, and demographic research. Application deadline is January 31, 2019.
The Goizueta Foundation Graduate Fellowship Program provides assistance for supporting doctoral research at the Cuban Heritage Collection (CHC). The goal of the Goizueta Graduate Fellowships is to engage emerging scholars with the materials available in the CHC and thus contribute to the larger body of scholarship in Cuban and Cuban diaspora studies. Application deadline is February 4, 2019.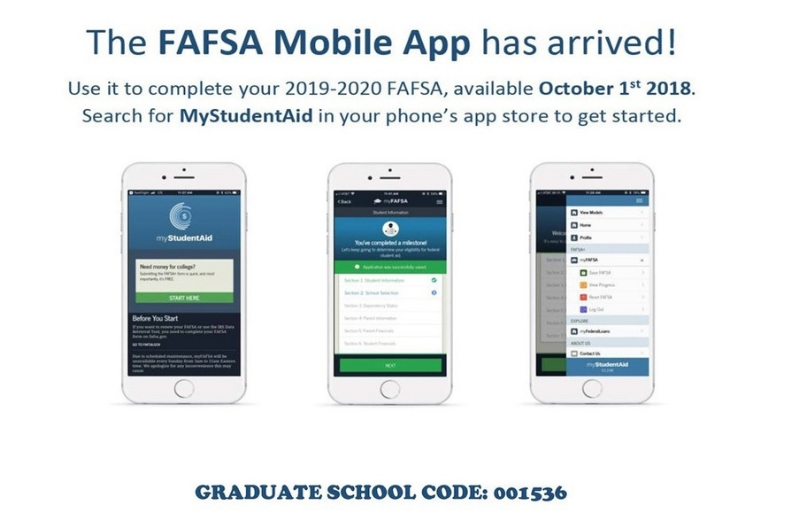 .
Please note:
The Graduate School will close during winter break from December 22, 2018, through January 1, 2019.
You can expect the January edition of our newsletter the first week of the spring semester.