May 11, 2018
Dear Colleagues,
I'm writing to share the news that after seven years of dedicated service at the University, Steve Cawley will step down as vice president for information technology and chief information officer, effective August 31, 2018. We will launch a national search immediately, and Steve has graciously agreed to be available as needed throughout the transition.
During Steve's tenure, he led the transformation of many of the University's legacy systems. His aggressive focus on a "cloud first" strategy allowed the University to take advantage of several internet-based applications, including the launch of Microsoft Office 365 for all faculty, staff, students, and the University of Miami Health System's hospitals and clinics.
Steve led and supported many significant enterprise-wide system launches at the U, including the PeopleSoft CaneLink student information system, the Workday human resources system, business intelligence reporting systems, an integrated library system, and a document management system. Through his leadership, Steve also led an effort to optimize the Epic electronic medical record and billing system that serves the University of Miami Health System.
I am grateful for his dedicated service, hard work, and commitment to the University of Miami.
Please join me in wishing him all the best as he moves into his next chapter.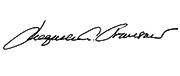 Jacqueline A. Travisano, Ed.D.
Executive Vice President for Business and Finance
and Chief Operating Officer