April 12, 2018
Dear Colleagues,
I am pleased to announce the creation of the University of Miami Office of Conference Services (OCS), to be housed under the Department of Housing and Residential Life in the Division of Student Affairs.
The new Office of Conference Services will provide external groups with a one-stop-shop solution for their conference, camp or meeting needs.
I have tasked OCS to work enterprise-wide across our multiple campuses to manage our recent investment in an event and conference management software suite (ECMS) that we will be rolling out University-wide in the near future. The ECMS suite will help maximize the use of space, and improve communication and service. It will work in conjunction with our existing classroom management software to provide a comprehensive calendar of events occurring on our campus. Richard Kenney, who will be leading the OCS start-up, will be working alongside UMIT to see the ECMS rollout through.
The Office of Conference Services will serve as a primary University contact for external groups and will conduct enterprise-wide marketing efforts aimed at attracting conferences, camps and meetings to the University.
I would like to thank Dr. Patricia A. Whitely, Vice President for Student Affairs, in leading the effort to bring the office to fruition, and for offering the following commentary on the project:
"The OCS team is already well underway with their near-term planning and collaborative efforts, including recent walk-throughs and active conversations with the Medical and RSMAS campus liaisons about future development aimed at attracting conferences, camps and meetings to the University of Miami. The Office is positioned to improve our external event management services and introduce our campus guests to all that the University has to offer."
Questions on the new office can be addressed to Richard Kenney at rjkenney@miami.edu or 305-284-5742, who is more than happy to assist you.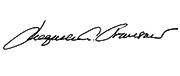 Jacqueline A. Travisano, Ed.D
Executive Vice President for Business and Finance
and Chief Operating Officer