February 8, 2018
Tax Reform Update and UM
The recent Tax Cuts and Jobs Act (TCJA) brings about several significant changes to the U.S. tax law, many of which are still pending guidance from the IRS. The University is closely monitoring the IRS releases, and will update faculty and staff with changes as they are revealed.
As a University of Miami employee, you may be impacted by the changes below.  Please note that this is not an exhaustive list of all provisions within the tax reform bill. Review IRS resources on the tax reform bill for additional information.
Moving Expenses: Employer payments and reimbursements for job-related moving expenses for taxable years 2018 through 2025 are taxable and subject to federal income tax withholding and FICA taxes. At the University of Miami, reimbursement for moving expenses or relocation expenses will be taxable. Review the Shipping Household Goods/UM Expenses policy for details.
Employee Gifts and Awards: The bill clarifies that awards of cash, cash equivalents, gift cards, vacations, lodging, tickets to the theater, and other similar items are taxable. Therefore, these items continue to be considered taxable wages when provided to employees, and must be reported to Payroll to ensure that appropriate taxes are withheld and deducted. The bill also states that some employee achievement awards are considered tangible property and are therefore non-taxable within IRS limits. Review the Cash and Cash Equivalents Gifts Policy for details.
Tax Rate Changes: The new tax tables to calculate federal income tax withholding were released on January 11, 2018. The IRS requires employers to implement the changes no later than February 15, 2018. Changes to monthly paid faculty and staff were effective with their January paycheck. Changes to biweekly-paid staff were effective with their February 2 paycheck. The new withholding tables are designed to work with the Form W-4 currently on file with the UM Payroll Office. Review a summary of tax rate change for details.
We're here and happy to help. If you have any questions, please contact Cristina Elgarresta at  celgarresta@miami.edu.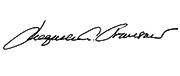 Jacqueline A. Travisano, Ed.D
Executive Vice President for Business and Finance
and Chief Operating Officer