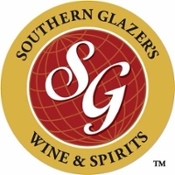 Dean John Quelch
and the
Miami Herbert Business School
cordially invite you to
The Return of Retail Romance:
Rebuilding Relationships in the Digital Era
featuring
Morris Saffer
Chairman, Saffer Retail
While at the summer Harvard School of Retailing in the mid-1960s, Morris Saffer published his pioneering philosophy 'The Store is a Brand'™.

Based on this strategic approach, Morris founded the first advertising agency specializing in retailing.

At its peak, Saffer clients in Canada, U.S.A. and Latin America had combined annual sales over $50 Billion. Clients included The Hudson Bay Co, Allied and Federated Department Stores (Bloomingdales, Macy's, etc.), People's Jewelers, Zales, General Motors Dealers, Firestone, and most famously, the 1000 store Home Hardware for over 40 years.

In 1977 Morris was the youngest and only Canadian elected to the American Retail Advertising Hall of Fame.

Morris co-founded the Chicago based American Retail Advertising and Marketing Association and served as its Chairman for 25 years (over 1500 retailers and suppliers attended its annual conference - in February - in Chicago!). RAMA later merged with the National Retail Federation. Morris also helped found the Toronto Retail Ad Club, which later merged with the Retail Council of Canada.

Morris became a retailer himself, investing in David's Bridal and helping it grow to over 300 stores and a 25% share of the US Bridal Gown market. He sold his shares in 2000.

He was named 'Marketer of the Decade' in the '90s and received the inaugural Lifetime Achievement Award from the Retail Council of Canada in 2015.

In 2015 Morris sold his agency to the Paris based Havas network - one of the world's largest marketing companies.

The 'Store is a Brand' strategy, defined a retailers' purpose as building a consistent, rewarding relationship with customers. This relationship is even more relevant in this digital era where Branding Begins Online.

Today, Morris is Chairman of Saffer Retail, which develops data-driven, integrated strategies, incorporating creative and media.
January 15, 2020
6:00 p.m.




Storer Auditorium
Miami Herbert Business School
5250 University Drive, Coral Gables, Florida
The Miami Herbert Business School would like to extend a special thank you to
Southern Glazer's, the Exclusive Sponsor of the
Distinguished Leaders Lecture Series
Cocktail and Networking Reception Immediately Following 
Space is limited. Valet parking available for $10 or
self-park and pay via Pay-by-Phone.
For more information, contact Blanca Ripoll at (305) 284-5206.
If you would like to stop receiving emails from the University of Miami, click here.
Connect With Miami Herbert