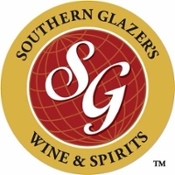 Dean John Quelch
and the
Miami Herbert Business School
cordially invite you to

70 Years of Growth & Success

featuring
Carlos Rodriguez
President and Chief Executive Officer
ADP



Carlos Rodriguez was named President and Chief Executive Officer in 2011, making him ADP's sixth CEO since its 1949 founding.

Under his leadership, the company has accelerated its transition from payroll processor to human capital management services provider leveraging technology to design a more personalized world at work.

During Carlos' tenure, ADP has nearly doubled the number of clients using its cloud-based services. Additionally, its Professional Employer Organization (PEO), ADP TotalSource®, business has nearly doubled the number of client employees served, putting it on par with the nation's largest private sector employers.

After joining ADP in 1999 through its acquisition of Vincam, Carlos held a series of positions with increasing responsibilities before becoming CEO. He served as President of TotalSource, which became the fastest-growing and largest PEO in the industry under his leadership.

He also served as President of the National Account Services and Employer Services International divisions, which serve large companies, and spent several years as President of the Small Business Services (SBS) division. While in that role he oversaw the launch of the cloud-based "RUN Powered by ADP®" payroll management service.

Education and Accreditations

Carlos holds Master of Business Administration and Bachelor of Arts degrees from Harvard University. He is a member of the Business Roundtable, the Economic Club of New York and the American Heart Association CEO Roundtable.




Thursday, October 24, 2019
6:00 p.m.




Storer Auditorium
Miami Herbert Business School
5250 University Drive, Coral Gables, Florida


The Miami Herbert Business School would like to extend a special thank you to
Southern Glazer's, the Exclusive Sponsor of the
Distinguished Leaders Lecture Series

Cocktail and Networking Reception Immediately Following 

Space is limited. Valet parking available for $10 or
self-park and pay via Pay-by-Phone.

For more information, contact Blanca Ripoll at (305) 284-5206.
 

If you would like to stop receiving emails from the University of Miami, click here.