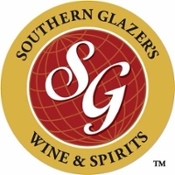 Dean John Quelch
and the
Miami Business School
cordially invite you to
Making Health Care Work Better – for Everyone
featuring
Steve Nelson
CEO
United Healthcare
Steve Nelson is chief executive officer of UnitedHealthcare, a $180 billion division of UnitedHealth Group (NYSE: UNH) – No. 5 on the Fortune 500 list. UnitedHealthcare serves one in eight Americans, making it the single largest business dedicated to health and well-being in the United States.

Previously Steve served as chief executive officer of UnitedHealthcare's Medicare & Retirement business, the nation's largest organization dedicated to seniors and Medicare beneficiaries. Other past roles include leading UnitedHealthcare's Community & State business, an organization that delivers Medicaid solutions in 30 states and the District of Columbia, serving 6.7 million beneficiaries, and leading the West Region of UnitedHealthcare's Employer & Individual business. Before coming to UnitedHealthcare, Steve was president of the Eastern Region and Senior Products Division at HealthNet (NYSE: HNT) and served for 10 years in executive roles at the Henry Ford Health System.

Steve and his family are active in their community and the outdoors. Steve, himself, is an avid triathlete and five-time IRONMAN finisher, including the IRONMAN World Championship. Steve earned his Bachelor of Arts degree from Portland State University and holds master's degrees in Business Administration and Health Services Administration from the University of Michigan, where he serves as an adjunct professor in the School of Public Health
Tuesday, March 19, 2019
6:00 p.m. 
Storer Auditorium
Miami Business School
5250 University Drive, Coral Gables, Florida
The Miami Business School would like to extend a special thank you to
Southern Glazer's, the Exclusive Sponsor of the
Distinguished Leaders Lecture Series
Cocktail and Networking Reception Immediately Following 
Space is limited. Valet parking available for $10 or
self-park and pay via Pay-by-Phone.
For more information, contact Blanca Ripoll at (305) 284-5206.
If you would like to stop receiving emails from the University of Miami, click here.