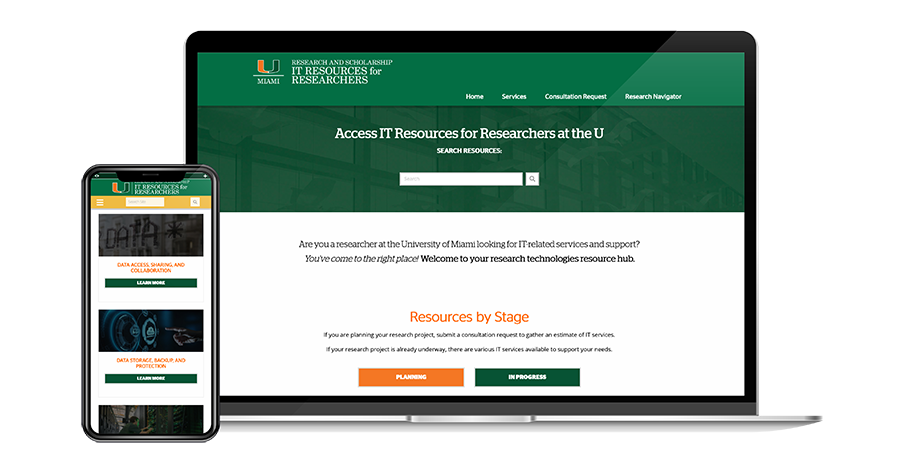 IT Resources for Researchers
As you may know, the University of Miami offers a variety of technological resources to assist researchers and scholars. These resources, systems, or services are housed across the University's multiple campuses and overseen by the department or area best suited to manage that resource. The new IT Resources for Researchers hub gathers information from across the institution into one, simplified website.
---
Resources Offered by Stage
If you are in the planning stages of your research project, you can submit a consultation request to gather an estimate of IT services. This is a custom consultation with IT experts from across the University to help support your needs.
If your research project is already underway, there are various IT services available to support your needs:
---
Not Sure What You Need?
Connect with a technology specialist and learn what IT resources are available, or discuss services that can be created to fit your needs. Submit a consultation request today!
---
Visit the IT Resources for Researchers hub for more information: