Attention all Research Faculty!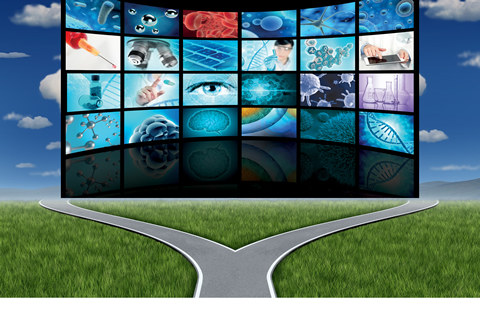 The Office of Research Administration (ORA) would like to highlight some key administrative updates shared with your administrators at the January ORA Administrative Updates Meeting. These should provide you, as faculty, with the necessary information to understand what changes are occurring related to the administration of your grants.
Information About Accounts
Over the past months, award setup time has been increasingly delayed resulting in long turnaround times to create or modify accounts and delays in budget entry.

In response to these delays and in an effort to improve turnaround times, ORA has brought all individuals involved in post award account setup back from furloughs which has decreased the backlog of accounts waiting for setup by 29%.

Additionally, ORA re-hired on a temporary basis, Rita Castaneda who previously worked in ORA and had retired in the spring of 2020. Rita will assist in clearing the backlog of accounts awaiting setup.

While it will take some time to catch up, it is anticipated that with these changes, the positive impacts will be felt soon.  

Thank you for your patience as we work through these challenges and please do not hesitate to reach out to the Office of Research Administration if you have any questions or concerns.
Update to Effort Reporting System
The Office of Research Administration is deploying a new upgraded version of the Effort Certification and Report Tracking system known as ECRT. The new upgraded system is undergoing a name change also, and will be known as the Employee Compensation Compliance system (ECC).  ECC will serve as the tool to facilitate the effort certification and reporting process. The ECC system is designed to help comply with the provisions of the University of Miami's Effort Reporting policy, federal policy and other relevant agency policies that govern charging an individual's effort to sponsored projects.  

The upgrade took place on January 29th and became available when the new effort certification period opened on February 8th. 

A video is available in ULearn called Employee Compensation for PI's which highlights the new upgraded features and goes through the steps for certifying effort and project confirmation.  

Effort Coordinators or grants managers may also attend a virtual training entitled, ECC: Employee Compensation for Effort Coordinators. Registration is through ULearn.  
IBISResearch
Tags are used in IBISResearch to identify certain attributes of a funding proposal for reporting purposes. These were previously called scientific classifications in the Proposal Contract Routing Form (PCRF-L).  The Principal Investigator is the best qualified to identify the tags, but anyone with edit rights to the funding proposals has the ability to add or remove tags using the Manage Tags activity in the funding proposal. 

A video is available online which shows how simple it is to Manage Tags in IBISResearch.  
How to...
Checking the status of of agreements and checking the negotiation updates of an agreement can be done in IBISResearch. Brandon Strickland, Director of Pre-Award, in the Office of Research Administration demonstrated it during the ORA Administrative Update Meeting. A recording of the meeting is avalable online. An Access Code is required to view the video. It is T4.iN!?m.
What You Should Know About
As an institution we are required to ensure that all financial reports and invoices be submitted timely. In order for this to be accomplished, it requires that all commitments be paid and expenditures be reconciled before ORA prepares and submits the reports or invoices to the sponsors. We want to make sure that we minimize the instances when reports are late. We cannot wait until the last day to submit on the due date.  These reports need to be submitted in advance of the due date. It is a huge compliance risk to not submit these in a timely manner. 

ORA is sending out numerous automatic system reminders at 90, 60 and 30 days prior to award end. These reminders are being sent to the Principal Investigator and the Department Administrator indicating that the award is coming to an end and if a no-cost extension is needed, this is the time to request it. If not, then it is the time to ensure that the winding down of the project has started and the award is being reviewed closely so a timely closeout can occur.  

Follow these best practices for expenditures at the end of the award:
Reconcile the award 
If a subcontractor is involved, ensure the subcontractor's invoice is marked Final 
Ensure all supplier invoices (including any subcontracts) have been received, approved and paid by Accounts Payable
Departments are responsible to ensure all expenditures post to the correct grant and related award
Correct all incorrect postings immediately
Ensure no new transactions post to an expired grant
For more information about closeout, visit Close Out Award Procedures on the ORA website. 
Register Today!
The next Administrative Update Meeting is scheduled Wednesday, March 10th via Zoom from 1:00 p.m.-3:00 p.m. The agenda will be provided prior to the meeting.

Please register here to attend.  When you register, a unique link is provided and attached to the registered email.  Do not forward your unique link. It will result in the person(s) not being able to access the meeting.  Individuals must register individually to obtain their unique link.