Peer to peer sustainability education program for staff and faculty at the U
University of Miami faculty and staff are invited to volunteer as Green Liaisons for their respective offices, units, or departments. Green Liaisons will share information about environmental sustainability initiatives and opportunities while identifying improvements in their own units, to support the University' Sustainability Mission. This mission can only be fulfilled if the entire UM community is involved in these efforts. The goal of the Green Liaison Program is to achieve this involvement by promoting an ethic of environmental responsibility campus-wide. Take the Sustainability at the U module as a starter.
Green Liaisons' mission:
-  Raise awareness about environmentally-friendly activities and behaviors;
-  Act as informational channels regarding UM sustainability programs and initiatives (ex: Green Office, Green Lab, U Conserve Campaign…)
-  Identify and initiate environmental projects in academic and administrative units across the University. Below, you will find examples of offices and departments who started initiatives on their own.
Green Liaisons Commitment:
Take our ONLINE APPLICATION.
- 2h/month (outreach, reporting, program implementation)
- One time occurrence: 1h30 "Sustainability 101 at the U" webinar on U Learn.
- Once a year: 1h Lunch and Learn training workshop (speakers and community stakeholders will intervene on different sustainability topics, sometimes paired with an on-campus tour of specific buildings or facilities)
- Like us on Facebook or Follow us on Instagram


Certify your office or department with the Green Office program


You can create your own Green Team. Click here to learn how.
Go a step further if you can, like Dean Quelch at the Miami Business School:


"As global citizens, we at MBS are dedicated to sustainability and doing what can be done to minimize our environmental impact.  One such initiative includes building upon our existing thought leadership strengths to drive educational opportunities in sustainability.  Other initiatives relate to MBS's business practices and personal approaches to sustainability at work.  One such initiative being spearheaded by Dean Quelch is the progressive elimination of plastic bottles and packaging at MBS."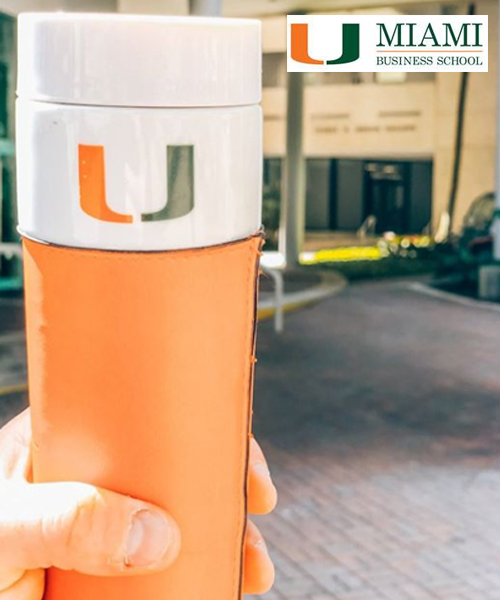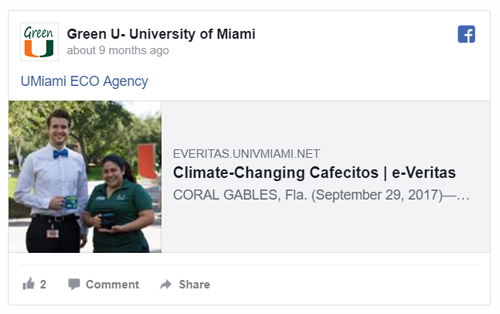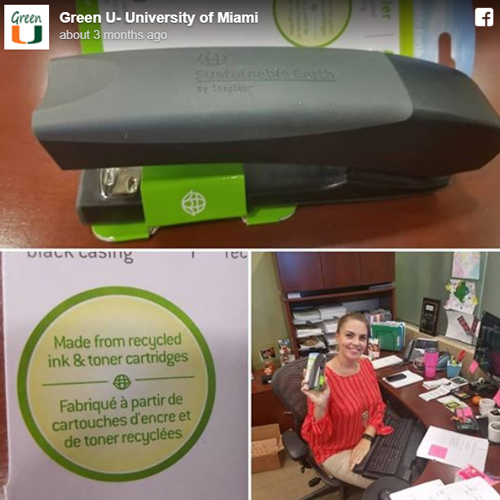 Medical campus: SILVER rating for our Dpt of General Surgery Residency Training Program. Special Thanks to our Green champion, Maria Otero. Here are examples from Maria's office on how to apply simple green principles in your office:
Reminders to turn off the lights / Plants improve air quality and wellness / Bring your lunch box, your coffee tumbler, your reusable water bottle, and a small trash bucket > we don't really need that big trask desk bin, most of what's in an office is recyclable!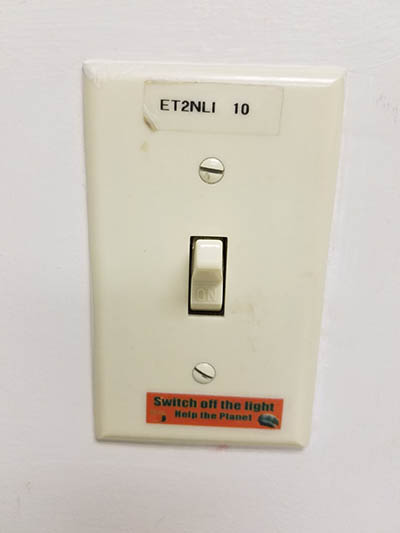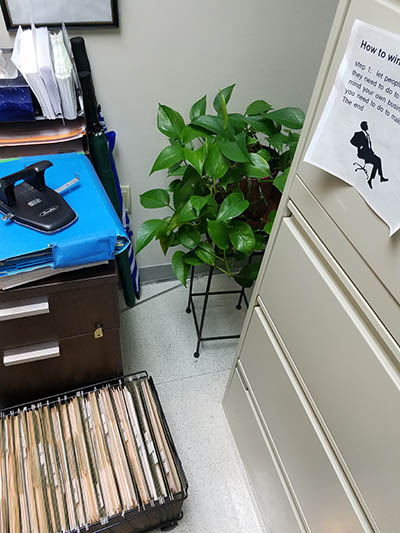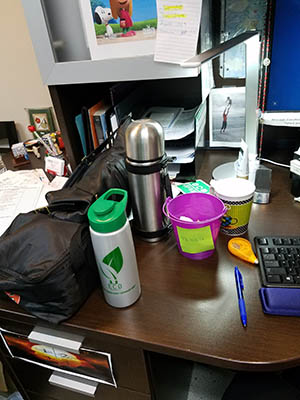 Dr. Karoline Briegel, Principal Investagor in the Rosenstiel Medical Science Building decided to pay a little extra to recycle pipette tip boxes with VWR program. Unfortunately, most of #5 plastic containers are not accepted in our Miami Dade County Recycling system, but thanks to green champions like Dr. Briegel, we find new ways of addressing challenges.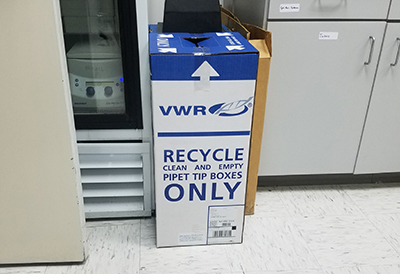 Another solution to a recycling headache was brought by Marianne Mijares from the Frost School of Music and her team:  Single Use batteries are not recycled in Miami Dade County unfortunately. 
THE BEST OPTION for offices pursuing the Green Office program: Order your Big Green Box, collect your batteries, when full, ship it back.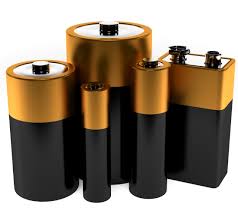 Welcome to "Sustainability at the U" modules
Watch this short video, and take the interactive quiz to learn about the many ways you can get involved in making our campus and your workplace more sustainable.
Create your own Green Team
What are Green Teams?
Small groups of faculty, staff, passionate about the environment and willing to volunteer to take on innovative projects and make their school, department, lab or office more sustainable.
Green U will help you form your Green Team program, identify 2 to 3 projects and support you with information resources and training. Join the Green Liaisons Group on the UMCUlture Connect2U platform, it will help Green Teams share their experience and successes online.
What projects Green Teams can work on?
Paper reduction, Coffee ground collection, Terra cycle programs, Green Lab certification, Green OR guidelines, ECO Art exhibits, local food CSA promotion…You decide!
Why joining a Green team?
It's always more fun to work with a team! Joining the growing network of green liaisons on campus allows you to exchange ideas and best practices with co-workers. You can also bring attention and recognition to your department. 
5 tips on how to build a successful Green Team:
- Identify a small group of people that will be committed
- Begin with the "low hanging fruits", focus on 1 or 2 projects first
- Define realistic goals
- Meet regularly to discuss strategy and evaluation
- Don't be shy, ask for help! Green U, Facilities, IT, Managed Print Services, Auxiliary Services,... UM has a plethora of great experts that will give you precious advice.
For more information, contact greenu@miami.edu or call 305.284.8520