Medical Alumni Weekend 2017
Thanks to all who attended the weekend! See photos from your reunion weekend here.

Keep in touch with your classmates via Facebook.
If you do not see your class listed and would like to create a Facebook group, or to share one already created, please contact Erin Sekerak at erin.sekerak@miami.edu.

UPCOMING EVENTS
March as an alumni marshal at Commencement on
Wednesday, May 10, 2017

Career Advising Dinner - Thursday, May 24, 2017

EVENT PHOTOS & VIDEOS
We are One U Tours

 

'Cane Talks - Miller School alumna Margaret Fischl, M.D. '76, on 'Conquering HIV/AIDS'.

WAYS TO GIVE

GIVE A STUDENT A STETHOSCOPE
STETHOSCOPES FOR STUDENTS GIVING CHALLENGE! 
The challenge is on! 
Throughout the month of May, you can help show your alumni pride by donating to the Stethoscopes for Students Giving Challenge. Your support this month will help us provide each of the incoming freshmen in the Class of 2021 a UM Miller School-branded stethoscope!

SHARE YOUR STORY
We want to hear about you! Please share your personal and inspiring stories from your medical career here
.

STUDENT SPOTLIGHT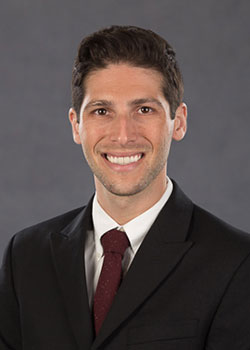 Patrick Staropoli, M.D. Candidate, Class of 2017


The 27-year-old Miller School of Medicine student, who earned his undergraduate degree at Harvard, is on the fast track toward a medical degree and a career as a professional race car driver. Read more about how he is finding success in both areas.

| more

MEETING THEIR MATCH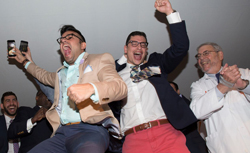 Plenty of cheers and happy tears recently when the Miller School of Medicine Class of 2017 learned what the next stop would be for their medical training. Their residency destinations were revealed March 17 as elated faculty and family members cheered them on.

View more Match Day photos here. | more

WOLFSON DOCS
The 2016-2017 Mitchell Wolfson Sr. Department of Community Service (Wolfson DOCS) health fairs were held throughout South Florida's underserved communities, giving patients access to treatment in ophthalmology, dermatology, pediatrics, glucose monitoring, venipuncture, mental health and more.
Read more about the incredible impact Wolfson DOCS has here.

LEAVE YOUR LEGACY
A Gift from Your IRA will Support the Miller School of Medicine and Provide Special Tax Benefits for You


Help the Miller School of Medicine continue its vital mission well into the future by donating all or a portion of your retirement assets. 100% of your gift will go to the Miller School to support its goals.

To learn more about how you can build your charitable legacy at the U and support the Miller School of Medicine, please visit our website at www.miami.edu/plannedgiving.

| more
MEDICAL ALUMNI WEEKEND 2017
The Miller School of Medicine Medical Alumni Association was pleased to welcome alumni back to campus March 3-5, for our annual celebration of the medical school.  We had a great weekend, packed with events like the Hall of Fame Award ceremony, honoring Eduardo J. de Marchena, M.D. '80, the reunions banquet, continuing medical education courses, campus tours, and more. We hope this was a wonderful opportunity to reunite with classmates, see what's new on campus, and learn about the latest medical research and advancements from Miller School faculty.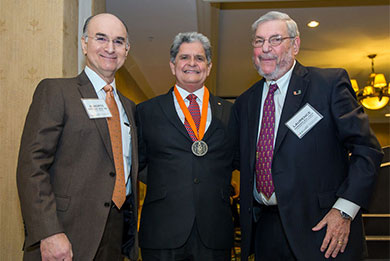 Eduardo J. de Marchena, M.D. '80, Honored


Hundreds of alumni and their guests recently came together for Medical Alumni Weekend, one of the Miller School's most anticipated events of the year.

| more

NEW DEAN NAMED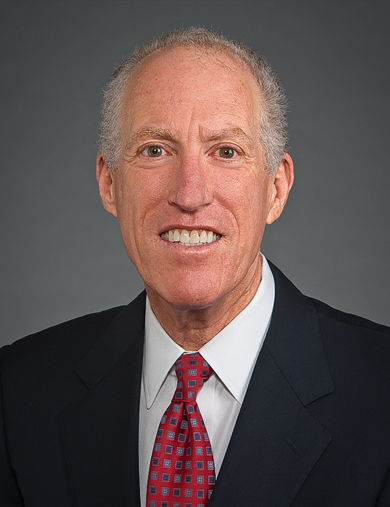 Miller School of Medicine Names New Dean
On July 1, 2017, Edward Abraham, M.D., will become the new Dean of the University of Miami Leonard M. Miller School of Medicine. | more

MADNESS IN MARCH
First Place Finish for the Miller School
Thanks to a strong showing by you, our alumni, the Miller School of Medicine took first place in the University of Miami's Madness in March giving challenge!

For a second consecutive year, an anonymous donor offered $5,000 to the school with the most donors in the month of March, and $5,000 to the school with the highest participation percentage. 

We are happy to announce our John K. Robinson Scholarship fund received the $5,000 in prize money for having the highest participation percentage of alumni donors. 

See a special thank you message from Dr. Gardner and Dr. Mechaber here.

UTRAILBLAZER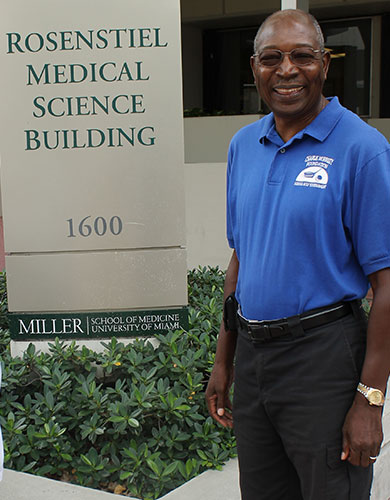 George L. Sanders, M.D. '69, Honored as a UTrailblazer
George L. Sanders, M.D. '69, was the School of Medicine's first African-American graduate. He was honored recently as a UTrailblazer, an inaugural event recognizing African-American students who graduated from UM during the '60s and '70s. | more

GRATEFUL STUDENTS & GENEROUS DONORS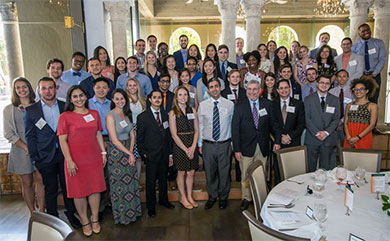 Annual Luncheon Brings Donors and Scholars Together
More than 130 people came out for this year's Medical Education Donors and Scholars Luncheon, which brings together grateful students with alumni and major donors of endowed Miller School scholarships.

View photos of the event here. | more