July 29, 2020
Dear Resident Student,
As we previously communicated, all resident students are required to test negative for COVID-19 prior to their arrival to campus housing.
Below are instructions for ordering your free at-home test kit from LabCorp. Do not forward this email to other students. Testing instructions are sent to students based on their move-in date, and students will be unable to order a kit until they have received their own set of instructions.
As a reminder, students who are under the age of 18 at the time of ordering, currently residing outside of the United States, or receive their mail to a P.O. box are unable to request a test kit from LabCorp and must make arrangements for their own viral COVID-19 test within 10 days of their scheduled arrival to campus. These students are required to provide proof of their negative test result to Student Health Service no less than 2 business days before their move-in appointment. Please be prepared to present proof of your negative result upon moving in.
Step 1: Order Your At-Home Test Kit
Please request your at-home test kit by visiting miami.edu/student-covid-test within 24 hours of receiving this email if you intend to move-in to your campus housing assignment at your designated appointment day and time. As you place your order, you will provide shipping information for whatever domestic address is convenient for you to receive your test kit. If placing your order before 3 p.m. Eastern on Monday through Thursday, the kit will ship the next day. If ordering after 3 p.m. Eastern, your kit will ship two days after placing your order. Kits ordered Friday through Sunday should arrive Monday.
In order to simplify the process, when asked in the registration portal, you are encouraged to elect to have the University of Miami receive your test results directly from LabCorp. If you do not elect to share this information, you will be required to provide your test result to Student Health Service.
Step 2: Review Test Kit Instructions
The kit includes a set of instructions for collecting the sample from your nasal passage and how to return it to LabCorp for processing. Your specimen sample must be shipped to LabCorp Monday through Friday on the same day you take your test, so please review all instructions and shipping information before taking the test.
Step 3: Take Test
On or about 10 days prior to your scheduled move-in date, follow the instructions included in your test kit to complete your at-home test. You must note the date and time of your test on the Specimen Confirmation Form and must return the specimen the same day it is collected. Failure to fill in the date and time of the specimen collection or return the kit on the same day will invalidate your test and result in a $75 replacement fee to order an additional kit.
Step 4: Return Your Test to LabCorp
After collecting your specimen, please return your specimen sample in the provided package to a FedEx drop box. Your specimen must be shipped Monday through Friday and on the same day it is collected. Additionally, confirm the pickup time on the drop box so specimens do not sit overnight and become potentially invalid. Do not use a FedEx store and do not put swabs in a FedEx drop box on a Saturday or Sunday.
After You Submit Your Test
After taking your test, please continue to monitor your health. We ask that all students self-quarantine for 14 days prior to their move-in to reduce the risk of infection.

If you become ill with symptoms of COVID-19 or are exposed to someone with COVID-19 between the time of your test and your arrival, you must delay travel to campus and are encouraged to consult CDC guidelines for self-isolation and seeking care.
Step 5: Review Your Results
You will receive an email from LabCorp once your results are ready with instructions on how to view your results. Additionally, if you agreed to share your results with the University, you will receive an email from Housing and Residential Life within a day or two after we have confirmed your results letting you know whether or not you are cleared to move in on your scheduled day and time.
In addition to consulting CDC guidelines for self-isolation and seeking care, students with a positive result must stay home and away from campus even if they do not have symptoms. These students will be allowed one additional at-home test kit, which may be ordered 10 days after receiving your original results. Upon completion of this test, you will be notified whether or not you are cleared to return to campus.
Click the image below to watch a video outlining these steps, including a tutorial on collecting your specimen sample.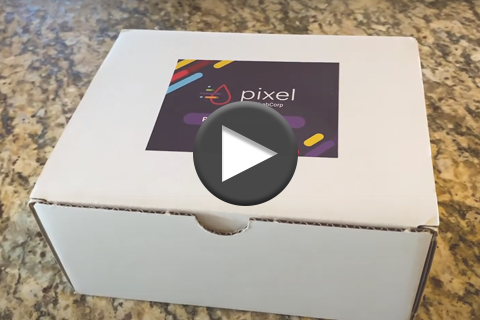 Information for students about COVID-19 health-related concerns is available at miami.edu/shs-covid. Additional information about this pre-arrival testing requirement and other move-in details are available at miami.edu/housing.