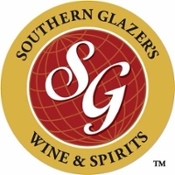 Dean John Quelch
and the
Miami Business School
cordially invite you to

Leadership Lessons from Coca-Cola and Beyond

featuring
Muhtar Kent
Chairman of the Board of Directors,
former CEO
The Coca-Cola Company



Mr. Kent joined The Coca-Cola Company in 1978 and has held a variety of global marketing and operations leadership roles throughout his career. In 2006, he assumed the role of President and Chief Operating Officer and in 2008 was elevated to President and CEO. He was named Chairman of the Board of Directors in 2009 and served as Chairman and CEO through April 2017. He will retire from his position as Chairman of the Board on April 30, 2019.

Mr. Kent holds a Bachelor of Science degree in Economics from the University of Hull in England and a Master of Science degree in Administrative Sciences from Cass Business School in London.

Mr. Kent is the past Chairman of the International Business Council of the World Economic Forum and a member of its Chairman's Community, a member of the Concordia Leadership Council, the Council on Foreign Relations, and Chairman Emeritus of the U.S. ASEAN Business Council. He serves on the boards of 3M, Special Olympics International, Catalyst, Cambridge China Development Trust and Emory University.




Wednesday, May 1, 2019
6:30 p.m.




Storer Auditorium
Miami Business School
5250 University Drive, Coral Gables, Florida


The Miami Business School would like to extend a special thank you to
Southern Glazer's, the Exclusive Sponsor of the
Distinguished Leaders Lecture Series

Cocktail and Networking Reception Immediately Following 

Space is limited. Valet parking available for $10 or
self-park and pay via Pay-by-Phone.

For more information, contact Blanca Ripoll at (305) 284-5206.
 

If you would like to stop receiving emails from the University of Miami, click here.