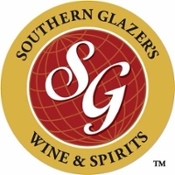 Dean John Quelch
and the
Miami Business School
cordially invite you to

Winning through Service Excellence...
In an Increasingly Technology-Dominated Era

featuring
A. Parasuraman
James W. McLamore Chair and
Professor, Marketing
Miami Business School



Professor A. Parasuraman ("Parsu") has been the Holder of the James W. McLamore Chair in Marketing since his arrival at Miami Business School in 1994. He is renowned globally as a leading expert in service quality and customer service. He has authored several books, consulted with many companies, and conducted dozens of executive seminars worldwide. He has published over 130 articles in scholarly journals and has served as editor of the Journal of the Academy of Marketing Science (1997-2000) and the Journal of Service Research (2005-2009).

Professor Parasuraman has received numerous awards for his excellence in teaching and research at Miami Business School and other institutions. He is also the recipient of major discipline-wide recognitions such as: American Marketing Association's "Career Contributions to the Services Discipline Award" (1998); Academy of Marketing Science's "Outstanding Marketing Educator Award" (2001); being named to the Chartered Institute of Marketing (U.K.)'s "Guru Gallery," profiling the 50 leading marketing thinkers worldwide (2004); IIT-Madras "Distinguished Alumnus Award" (2005); establishment of "The Parasuraman Service Excellence Research Prize," at the Hamdan Bin Mohammed e-University in Dubai to foster scholarly research throughout the Middle East region (2008); Society for Marketing Advances' "Elsevier Distinguished Scholar" award (2009); Honorary Doctorate from Maastricht University in the Netherlands (2011); Paul D. Converse Award for significant scholarly contributions to marketing (2012); Gil Churchill Award for Lifetime Contributions to Marketing Research (2013); and AMA Higher Ed SIG's Lifetime Achievement Award (2018).




Tuesday, April 2, 2019
6:00 p.m.

Executive Education Dining Room
Miami Business School
5250 University Drive, Coral Gables, Florida


The Miami Business School would like to extend a special thank you to
Southern Glazer's, the Exclusive Sponsor of the
Distinguished Leaders Lecture Series

Cocktail and Networking Reception Immediately Following 

Space is limited. Valet parking available for $10 or
self-park and pay via Pay-by-Phone.

For more information, contact Blanca Ripoll at (305) 284-5206.
 

If you would like to stop receiving emails from the University of Miami, click here.