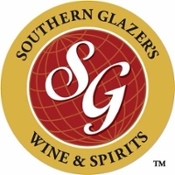 Dean John Quelch
and the
Miami Business School
cordially invite you to

A New Deal for the Digital Age

featuring
Ana Patricia Botin
Executive Chairman
Santander Group



Ana Botín was appointed Executive Chairman of Banco Santander in September 2014. Since then she has led Santander to meet its 3 year targets set in 2015 to become one of the most profitable and efficient banks in the world, serving over 140 million customers across Europe and the Americas with a top 3 ranking for customer satisfaction in the majority of its markets. In 2019 Santander was ranked third in the world among banks – and number one in Europe – in the Dow Jones Sustainability Index.

She began her career at JPMorgan in New York, before joining Santander in 1988 to lead the Group's expansion in Latin America. In 2002 she became Chief Executive of Banesto in Spain before becoming CEO of Santander UK in 2010.

Ms. Botin is a Board member of the Coca-Cola Company, and a member of the MIT CEO Advisory Board. She is also the founder and Chair of both Fundacion CyD, which supports the contribution made by universities to economic and social development in Spain, and Empieza por Educar, which trains talented graduates to become teachers.

Ms. Botin earned her BA in economics from Bryn Mawr College and is married with three sons.




Wednesday, April 17, 2019
6:00 p.m.




Storer Auditorium
Miami Business School
5250 University Drive, Coral Gables, Florida


The Miami Business School would like to extend a special thank you to
Southern Glazer's, the Exclusive Sponsor of the
Distinguished Leaders Lecture Series

Cocktail and Networking Reception Immediately Following 

Space is limited. Valet parking available for $10 or
self-park and pay via Pay-by-Phone.

For more information, contact Blanca Ripoll at (305) 284-5206.
 

If you would like to stop receiving emails from the University of Miami, click here.