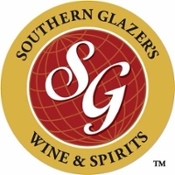 Vice Provost and Dean John Quelch 
Terry Arnold, SVP HR, Chief Human Resources Officer of
Southern Glazer's Wine and Spirits
and the
Miami Business School
cordially invite you to
Understanding Risk - Gambling or Insurance?
featuring
Brian Duperreault
President and Chief Executive Officer
AIG
Brian Duperreault is President, Chief Executive Officer and a Director of American International Group, Inc. (AIG). Prior to assuming this role, he served as Chairman and Chief Executive Officer of Hamilton Insurance Group (Hamilton) from 2013 to 2017. Hamilton is a Bermuda-based holding company of property and casualty insurance and reinsurance operations in Bermuda, the U.S. and the UK.

Mr. Duperreault served as President and Chief Executive Officer of Marsh & McLennan Companies (MMC) from 2008 to 2012. Before joining MMC, he served for two years as non-executive Chairman of ACE Limited, an insurance and reinsurance company, and as CEO of ACE from 1994 through 2004.

Prior to ACE, Mr. Duperreault held various senior executive positions with AIG and its affiliates from 1973 to 1994.

Mr. Duperreault is a member of the Boards of the Bermuda Institute of Ocean Sciences (BIOS), Johnson Controls, Partnership for New York City, the Geneva Association and Saint Joseph's University.

He is the former Chairman of the Board of Overseers of the School of Risk Management of St. John's University, New York and Chairman Emeritus of Blue Marble Microinsurance.

Mr. Duperreault holds a Bachelor's degree in Mathematics from St. Joseph's University.
Tuesday, February 5, 2019
6:00 p.m. 
Storer Auditorium
Miami Business School
5250 University Drive, Coral Gables, Florida
The Miami Business School would like to extend a special thank you to
Southern Glazer's, the Exclusive Sponsor of the
Distinguished Leaders Lecture Series

Cocktail and Networking Reception Immediately Following 

Space is limited. Valet parking available for $10 or
self-park and pay via Pay-by-Phone.
If you would like to stop receiving emails from the University of Miami, click here.