Dear Alumni and Friends,

I would like to personally invite you to the University of Miami Business School's important Conference on Latin America and the Caribbean, on Tuesday, April 10, which will bring together a distinguished group of alumni and friends interested in the region.
8:00 - 9:00 a.m.
Networking Breakfast


9:00 – 10:00 a.m.
Town Hall Meeting - Welcome         

John Quelch, Dean MBS
Manuel Santos, Chair Economics Department, MBS
Joseph Ganitsky, Director UM CIBER    

10:00 – 10:10 a.m.
Coffee Break


10:15 – 10:55 a.m.
The Executive Compensation Project

Dhananjay Nanda, Chair
Accounting Department, MBS

10:55 – 11:35 a.m.
The Race-to-the-Top-Strategy Paradigm

Alejandro Ruelas-Gossi, Lecturer
Management Department, MBS

11:45 – 1:20 p.m.
Lunch and Panel
Emerging Technological Disruptions 


1:30 – 2:30 p.m.
Economic Futures for Latin America and the Caribbean

Krishna Srinivasan, Deputy Director
International Monetary Fund

2:30 - 3:30 p.m.
Hemispheric Growth Opportunities and Challenges

Luis Alberto Moreno, President
Inter-American Development Bank


3:30 – 4:30 p.m.
Energy and Security in the Americas

Luis Mañas
CEO Arbitrage Group, Madrid

4:30 – 5:30 p.m.
Networking Sessions with Students and Industry Experts


6:00 – 7:30 p.m.
Distinguished Leader Lecture

Lawrence H. Summers
Former U.S. Secretary of the Treasury and
Former President, Harvard University

 

Best regards,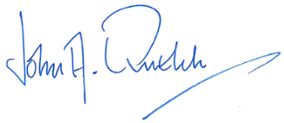 John Quelch
Vice Provost, University of Miami
Dean, Miami Business School
Please register below to what promises to be a great day with a stellar turnout of alumni, family and friends. To defray our out-of-pocket costs, we are requesting a conference registration fee of $100 per person. Please click on the link below to register.



For hotel accommodation information please click here.

For further information, please contact LACI-MBS@miami.edu.